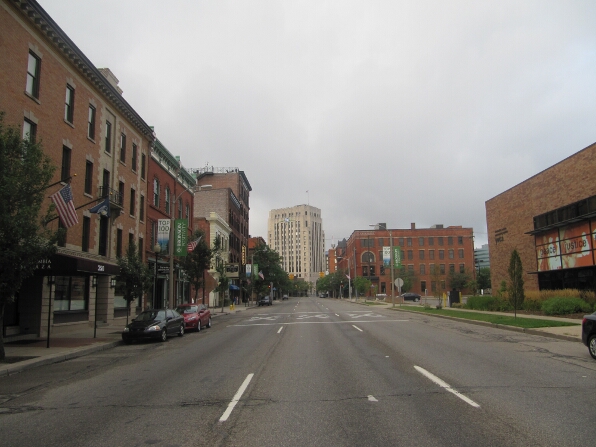 Our second day in Kalamazoo, I woke up a bit early to take a walk through the downtown area and explore a little. What I found was an interesting landscape: older buildings spread out along a wide main-street type boulevard going through the center of town. There were enough interesting signs and architecture to peak my interest and I wandered around the area.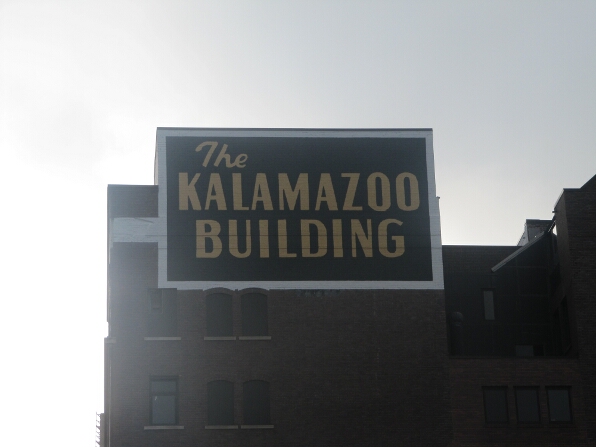 What immediately struck me where the buildings in town. Very few were above 2 or 3 stories, making for an interesting skyline. The area felt very urban yet very rural at the same time with remnants of old manufacturing plants, not unlike many other rust belt cities in the region. In a way I felt that I was taking a stroll into the past where old buildings and neon signs stand proudly rather than hiding in the shadows of large modern skyscrapers and large retail stores. The streets where empty for the most part at times I felt like I was the only one walking around.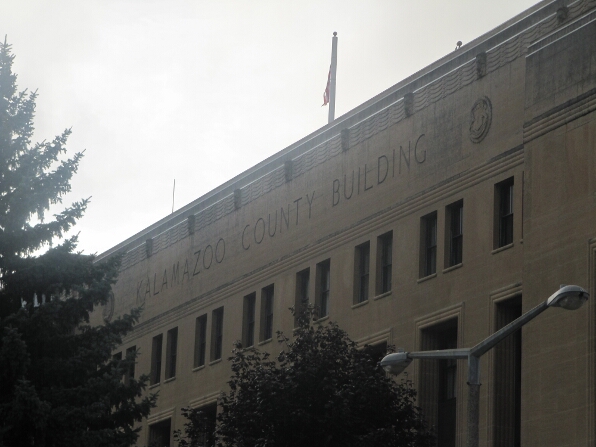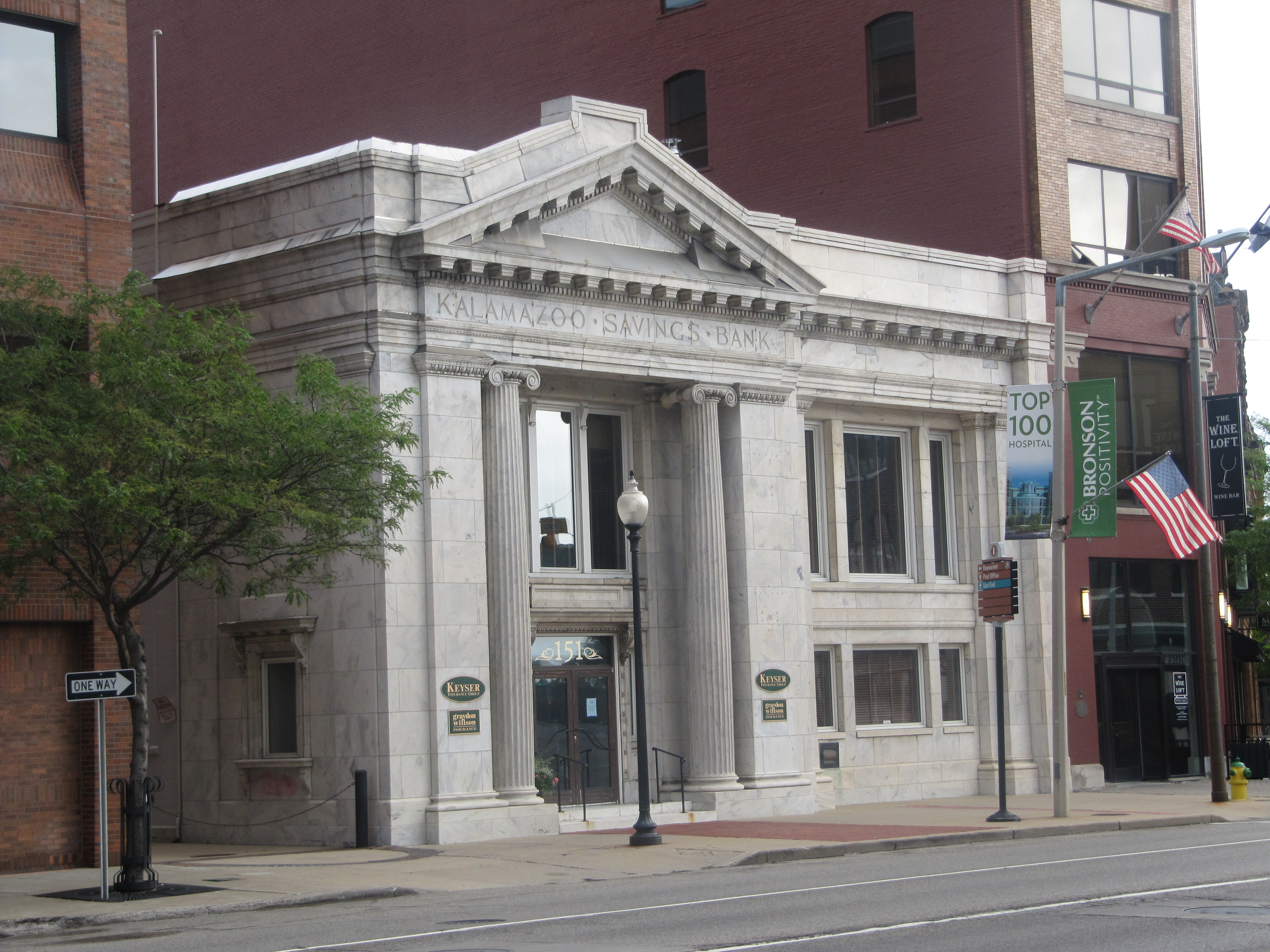 I fell in love with the old-school neon signs in town. I was very glad to see that some of the businesses maintained these. I found myself looking up at them and smiling and hoping to return for the chance to see them lit up at night.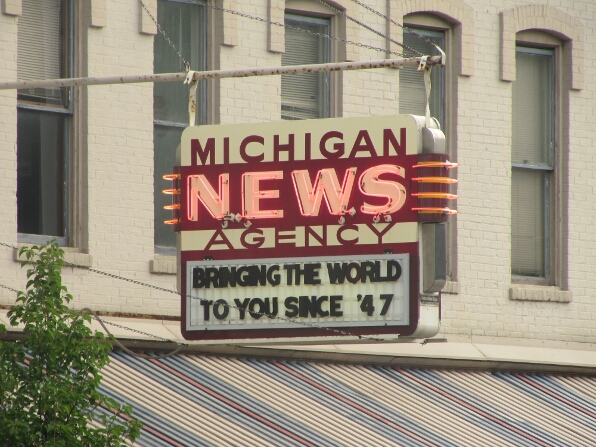 Though not a neon sign, I came across this near the end of my walk around town and I knew I had to take a photo: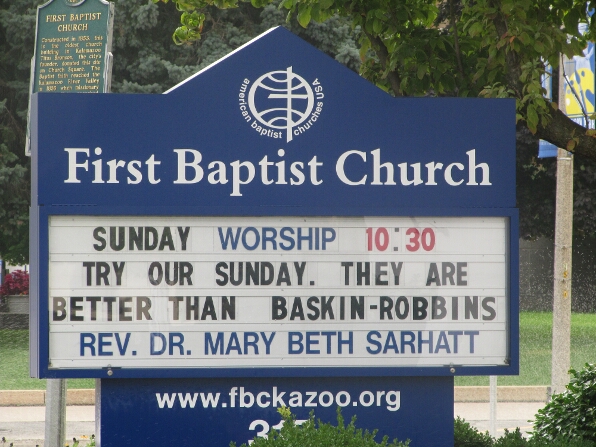 Driving through Michigan, Drew and I noted the amount of Burger King restaurants everywhere. There seemed to be one at every exit along the way. The one in Kalamazoo however was abandoned. I decided to get a closer look and found seating and colors somewhat reminiscent of the 80s, I also noticed a shack out back which seemed suited for a live person to take orders in place of a call box.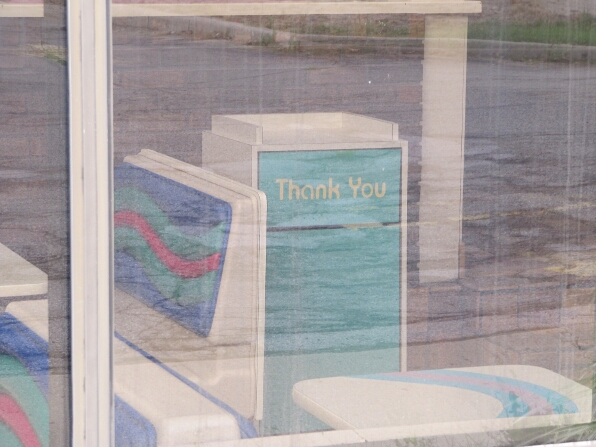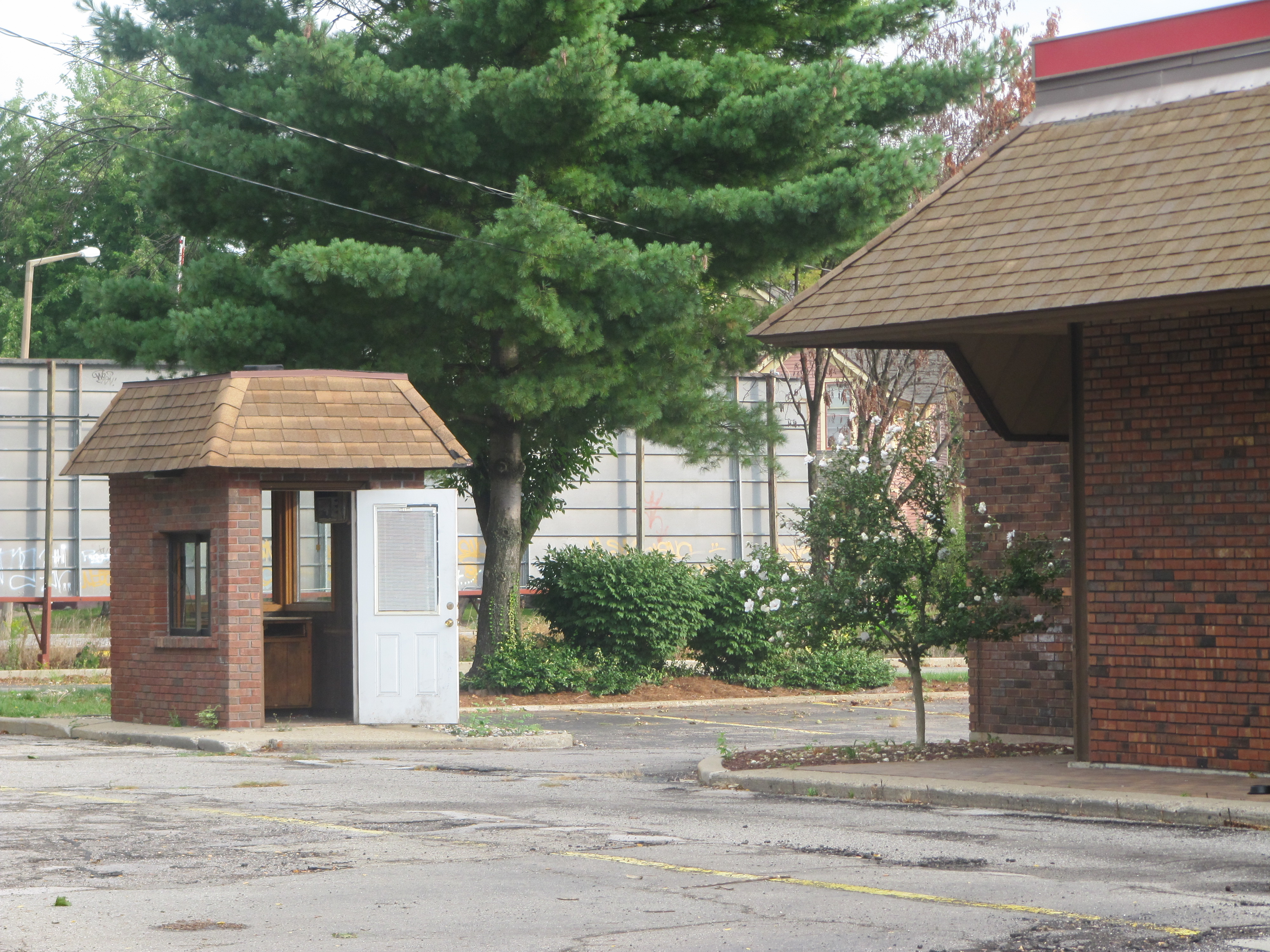 The night before our trip we had dinner at Acre, one of our favorite restaurants in Andersonville. They featured a sweet corn and peach salad featuring produce from J.W. Morlock & Girls farm in Michigan. As luck would have it on our way back home that day I noticed a sign for the farm on the side of the road. We decided to venture into Watervliet, MI and take a look around.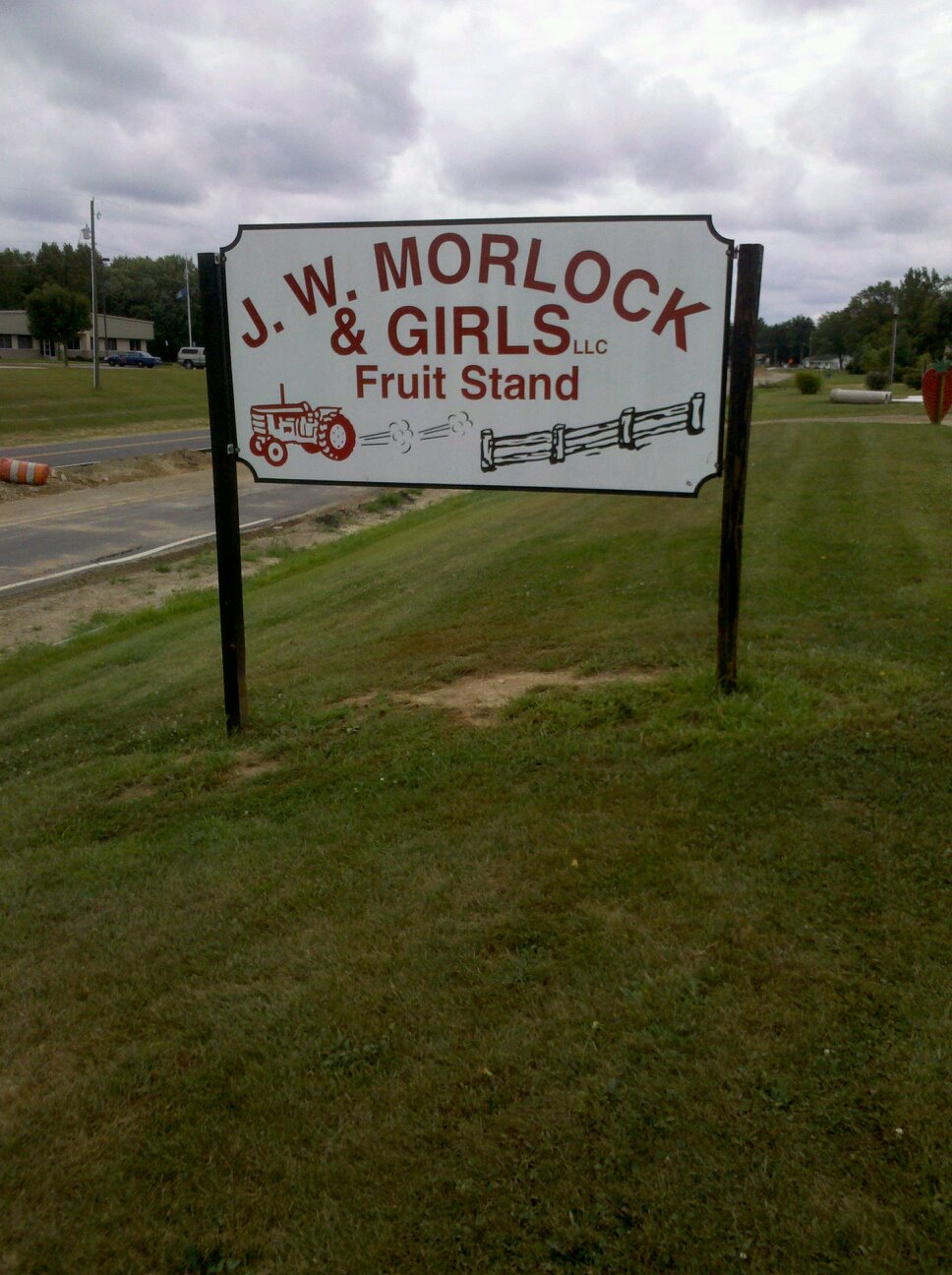 With a lingering craving for the salad, and with the help of the kind folks at the fruit stand, I picked up the same ingredients used in Acre's salad to make at home. To recreate the salad I combined kernels of fresh sweet corn with sliced peaches and a chunks of goat cheesed. I simply tossed this mixture in a vinaigrette made from lemon juice, honey and olive oil and it was ready to go.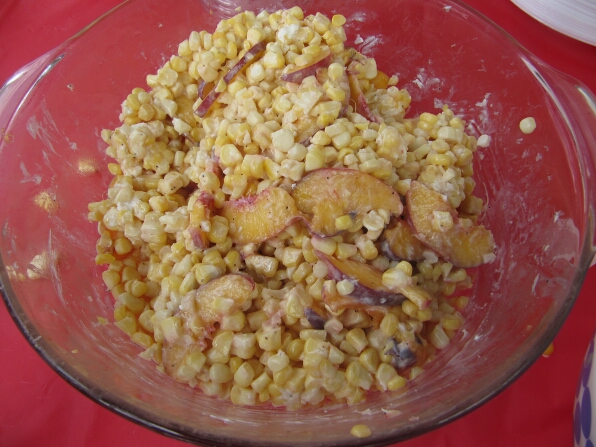 It was incredible to be able to mark the beginning and end of our trip to Michigan with the same dish. The experienced tied to this dish is something we won't soon forget. I have a feeling that every year when the season is right, we'll know where to pick up sweet corn and peaches to relive the memories once again.