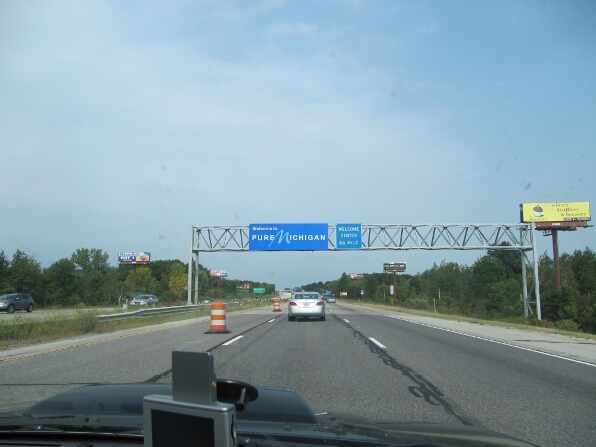 Michigan. Why not, we ask ourselves? It's the weekend and we're thinking of things to do. Both Daniel and I love craft beer and frequently visit breweries and brewpubs around the IL/IN area. Daniel says, "how about Kalamazoo? Bells is up there I think." The first thing that pops into my head at the mention of Kalamazoo is the Gibson guitar factory, now occupied by Heritage. I had been wanting to play a Heritage 525 model guitar for a while and they're rather hard to come by in shops around here. "That sounds awesome," I said. So off we went.
I am notoriously bad about changing my oil and general upkeep of my car as a result, I think, of living in the city for so long and rarely ever needing to use it. I have this panic Friday night and remember that I probably should get my oil changed because it's been a while. I find a local shop and take it over to have it changed while Daniel and I walked around and looked for a place to eat breakfast. The shop took a bit longer than they claimed so we just waited around and watched this riveting program about power tools. The guy wouldn't let me pay him for the work because he was behind and ran late. I offered again and he says, "come back and see us next time." Cool. "I definitely will," I said. Thoroughly relieved, Daniel and I set out for Kalamazoo.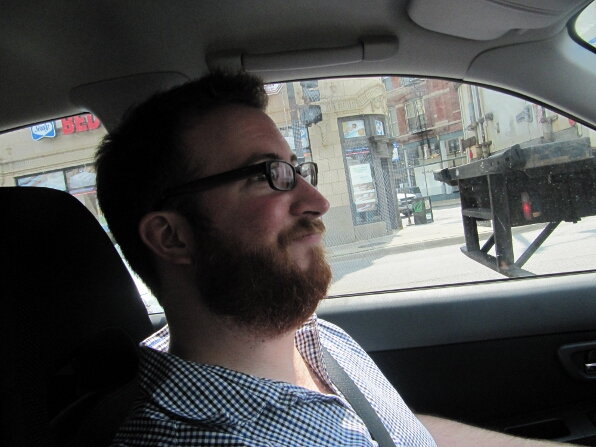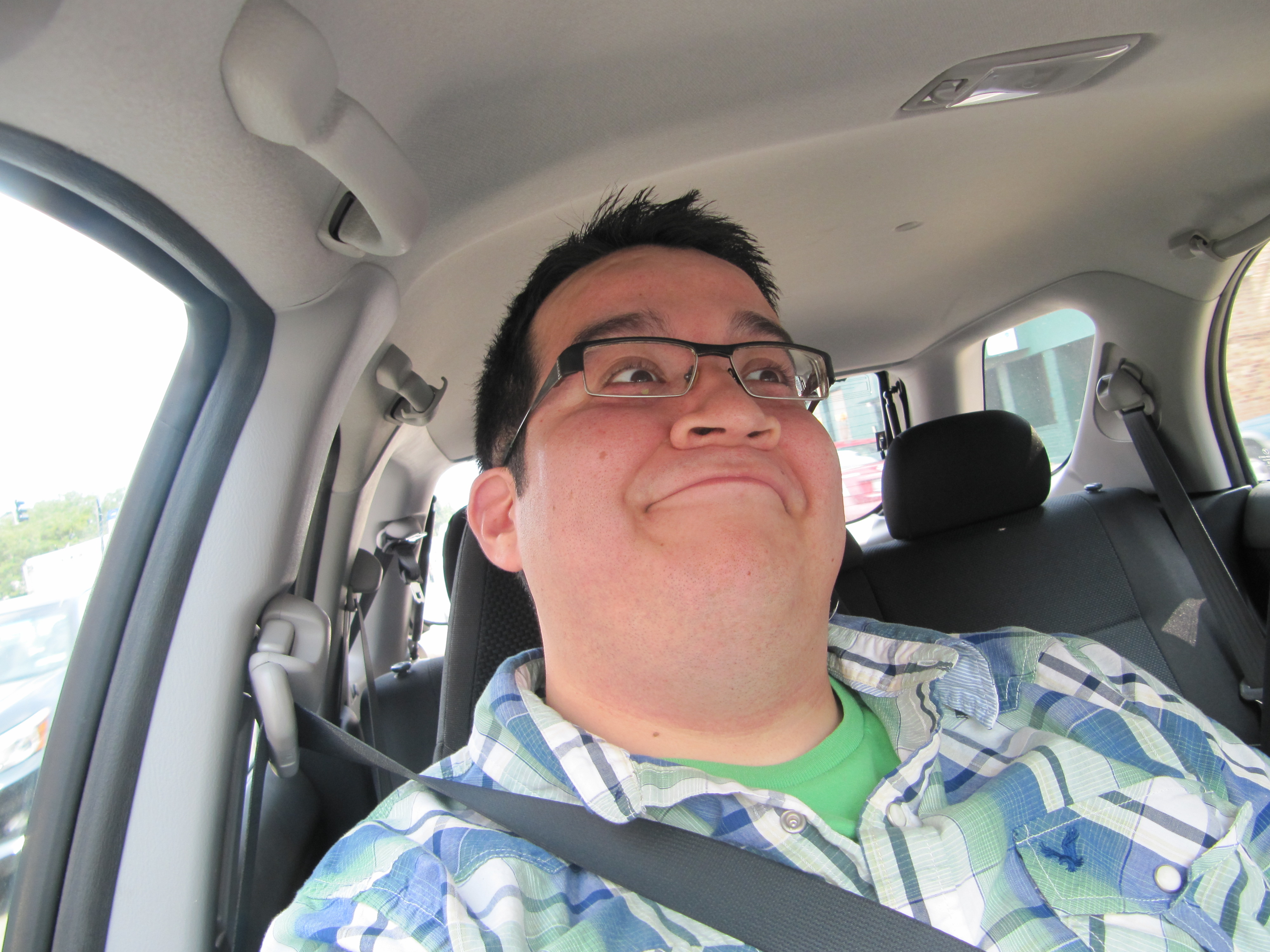 We have this tradition. Road trips are always an experience for us. There is a particular air to them, a time where guards seem to get let down a bit and stories or experiences we've each had come to light, amidst the constant barrage of highway billboards. Billboard that are there to sell you fried food, local oddities, cars, phones and religion. Our tradition is to catalog these things because we find them hilarious, or creepy, or outrageous, or depressing. The kind of truth that comes from our conversations on these trips also fosters a mood that tends to unravel the advertisements, permitting us to look at them in a different light. As soon as we think we've seen everything, we see something like a museum with dogs-dressed-as-humans reenacting the Titanic. Why wouldn't that exist? We see incredibly creepy faces, frozen in some state of synthetic emotion. We see hate. We see love. We see a distance between two places as an experience that is never duplicated.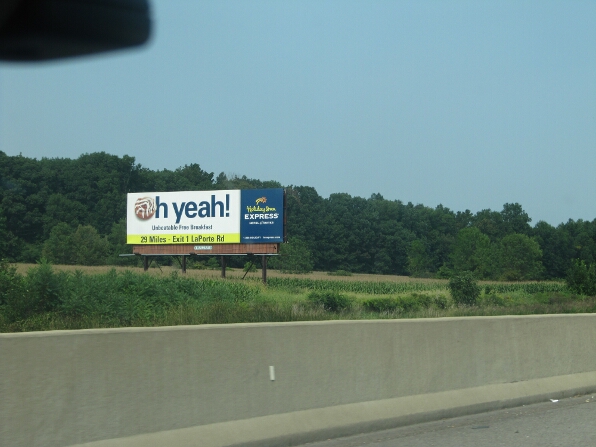 I'm not sure what's worse about this. The fact that Holiday Inn thinks that the promise of a questionable looking cinnamon roll is enough to sway you to that particular hotel, or that someone would drive 29 miles to experience it.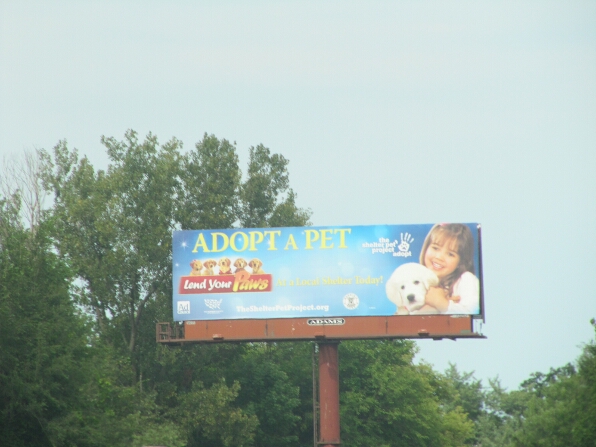 "I'll hold you and never let go forever and ever and ever….".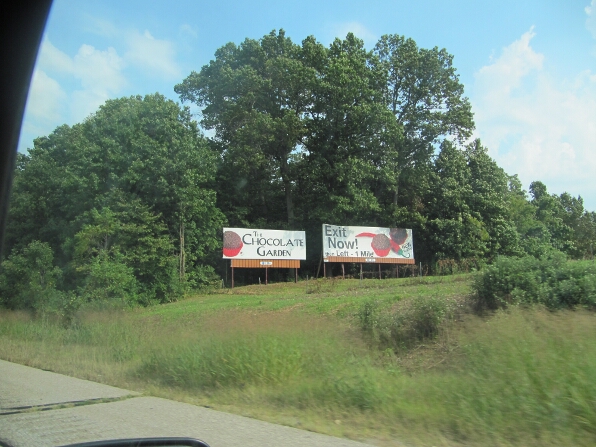 EXIT NOW.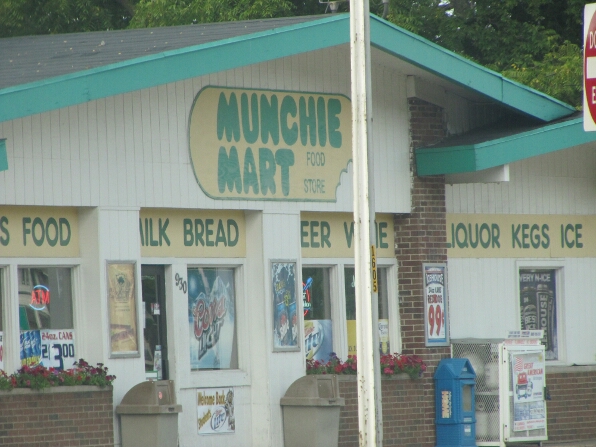 lol.
We make it to Kalamazoo and check into our hotel. We're both a bit tired and loopy from the trip and we hop into a cab we called to take us to Bells for the afternoon. Except it's not a cab, it's a full out mini-school bus… and we're the only passengers. "We all out of them cabs so I got this," she mumbles to us. Fair enough. We arrive to a slightly drizzling front entrance to Bells.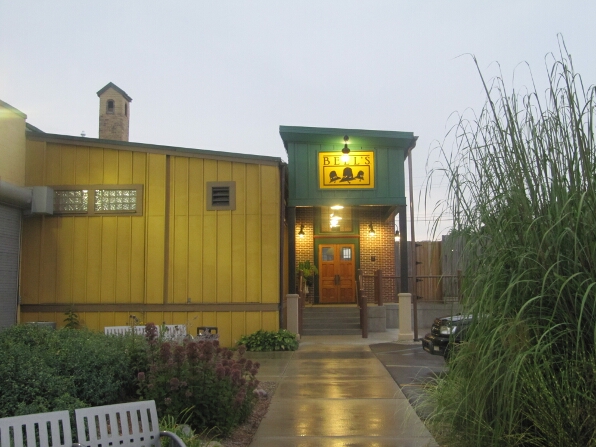 The style of this place is self service. We walk in and find a table upstairs, but it soon becomes populated with small children and it's quite hot, so we sneak downstairs and grab this nice table under the stairs. We saw some cool iron work upstairs, and here is a super shitty no-flash shot of me waiting for beer.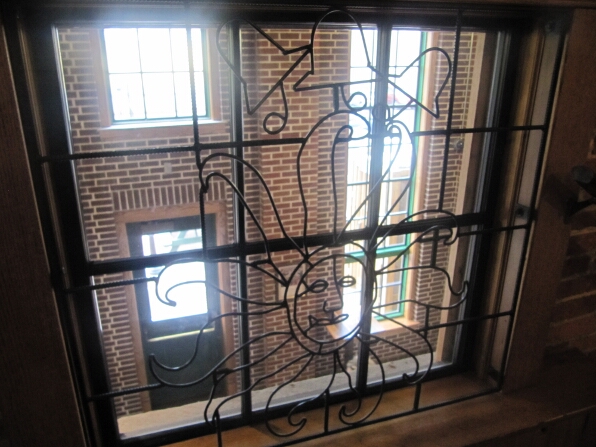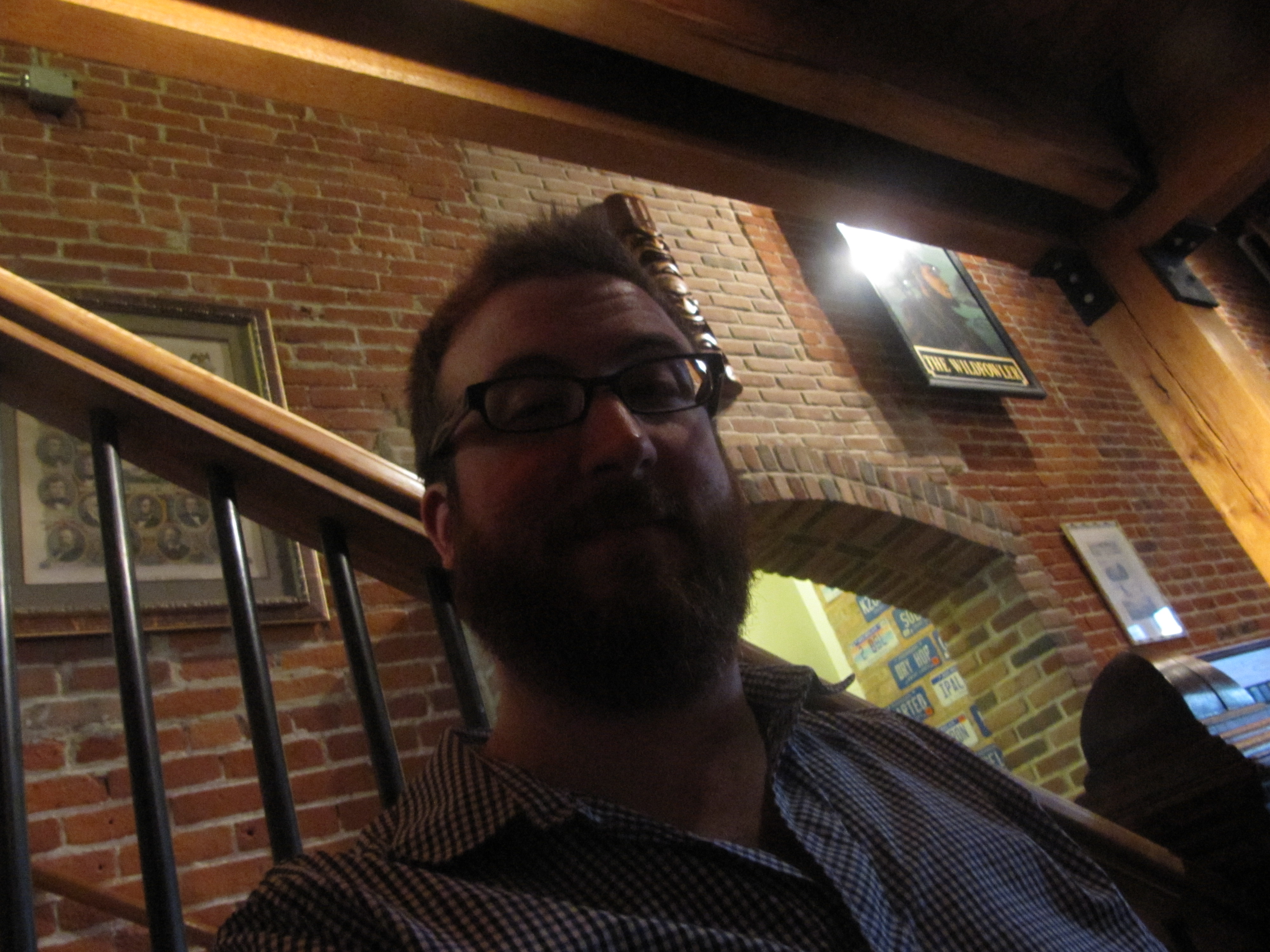 I then go and take a look at my fate for the evening. A few hard to come by brews on the list. This is a good sign. A couple old favorites. Extremely reasonable prices.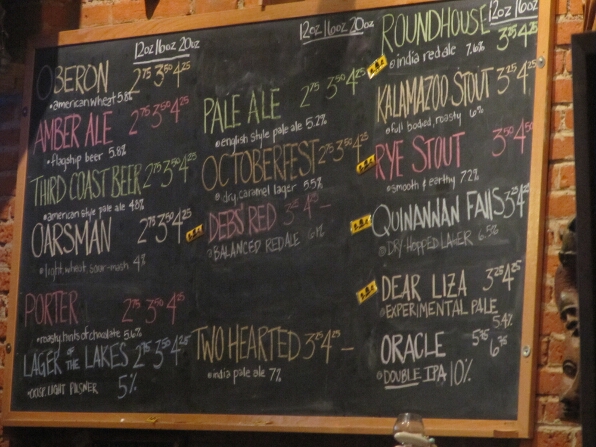 Outside the bathrooms. The other side has some as well.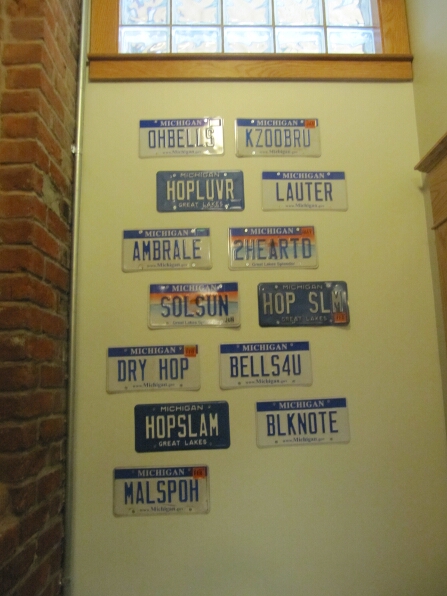 good night, bells… thanks for the beer. The Oracle was ridiculously good but hard to finish, give it a shot if you're around there. It's a creeper.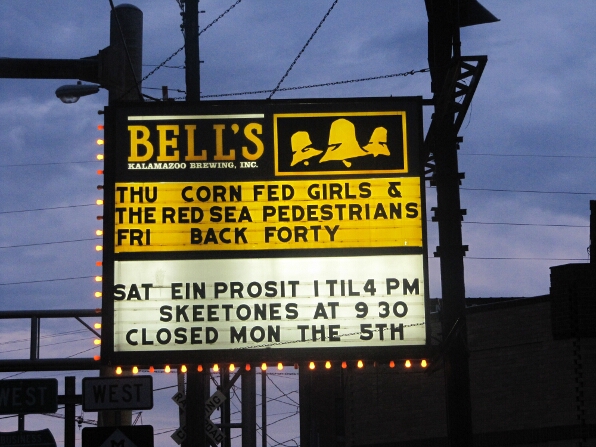 The next day we decided to go try to find that guitar I was trying to play. At breakfast I happened to ask a nice woman behind the counter if she knew anything about Heritage guitars. She suddenly displayed a look of both utter shock and warm familiarity. She told me that in fact, yes, she knew quite a bit about them. It turns out her husband used to work at the factory. She gave me the number of a close friend of her sons, who told me where the go-to spots were when I called him. I love those kind of interactions, where you just seem to be in the right place at the right time. Unfortunately being Sunday and having Labor Day on Monday, nothing was open and I was pretty let down. We decided to go check out the Gibson factory anyway. It is now the home of Heritage Guitars.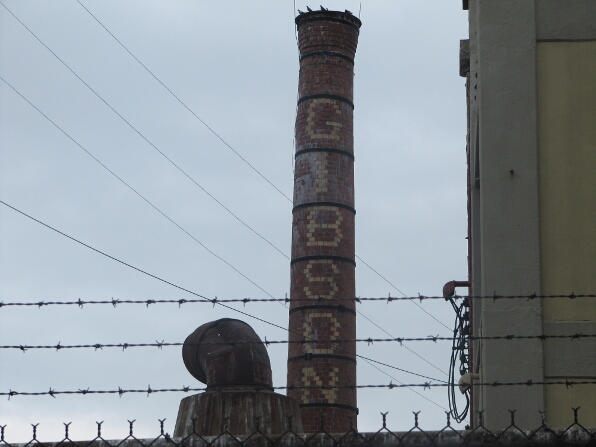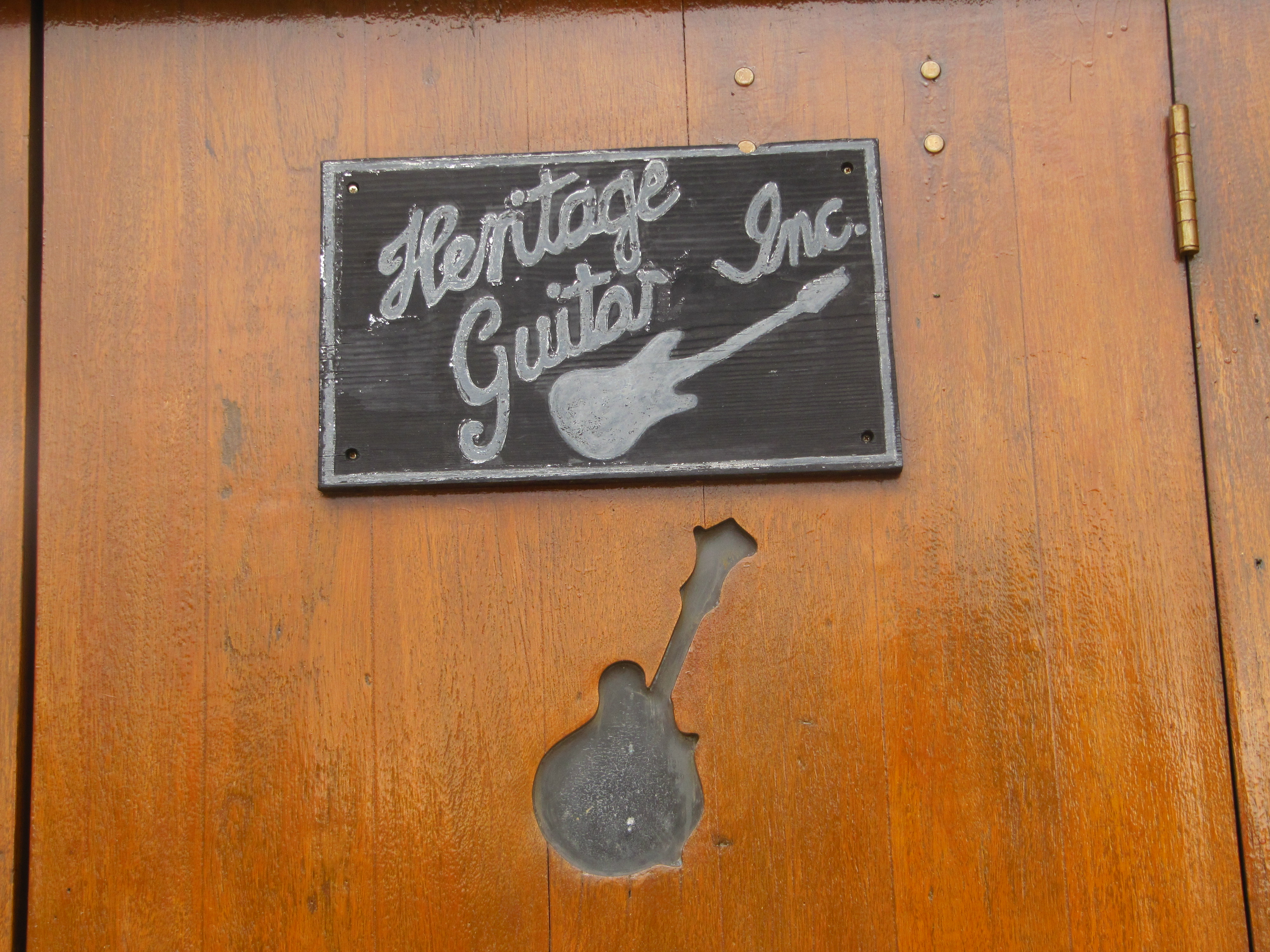 I put "Brothers" by the Black Keys on the stereo. It was a solemn morning due to my strikeout with the guitar but we made the best of it and headed out of town towards some nice local produce off the beaten path. Daniel will fill you in on the details of that but needless to say I benefited greatly from this detour. A few last interesting sites before we head out of town: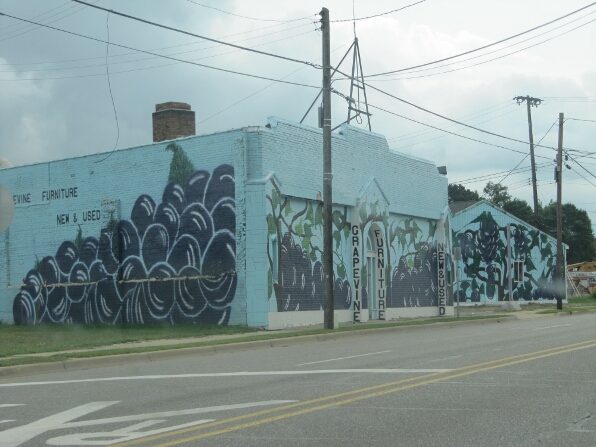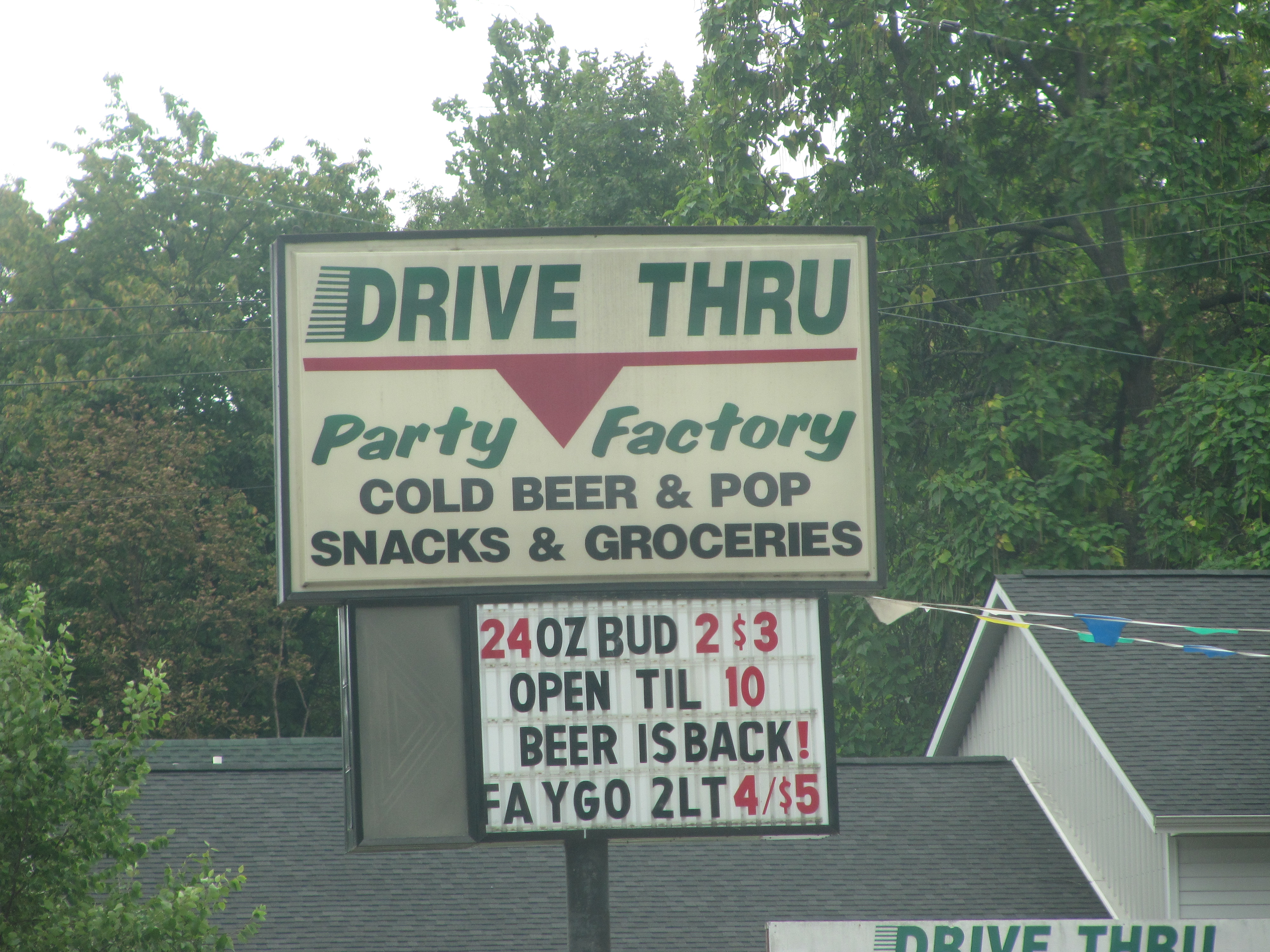 I should hope so…
On the way home we decided to stop at my favorite place in the world, 3 Floyds Brewpub, to get some growlers of a beer they just recently put back on tap after a long hiatus. We always pass this sign and laugh but finally decided to grab a pic of it: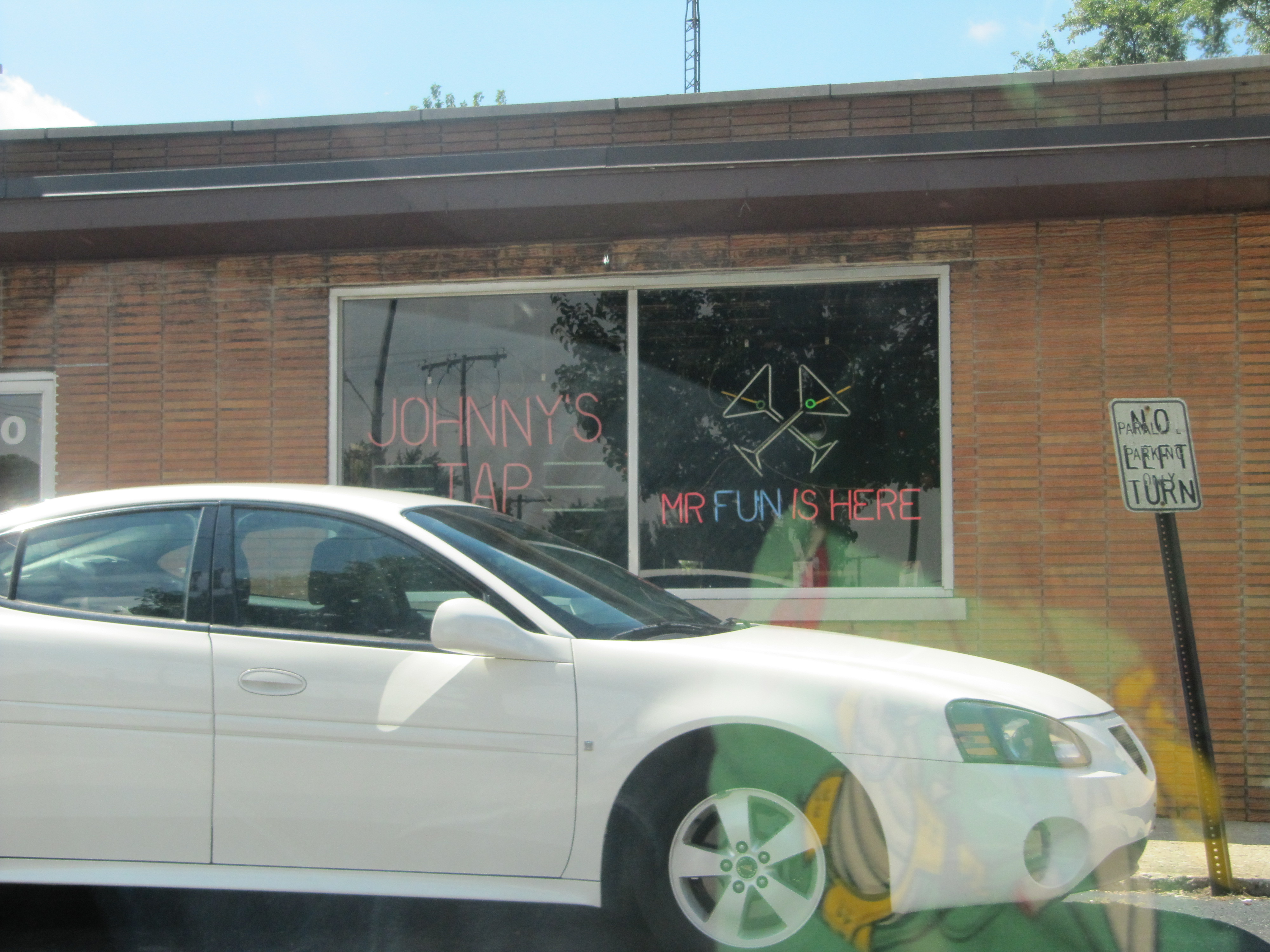 I sincerely fucking doubt it.
"Brothers" finished spinning and we listened to the new M83 album. It was a wonderful background for the ride home. We were both all smiles due to our newly acquired beer, produce and understanding of one another.