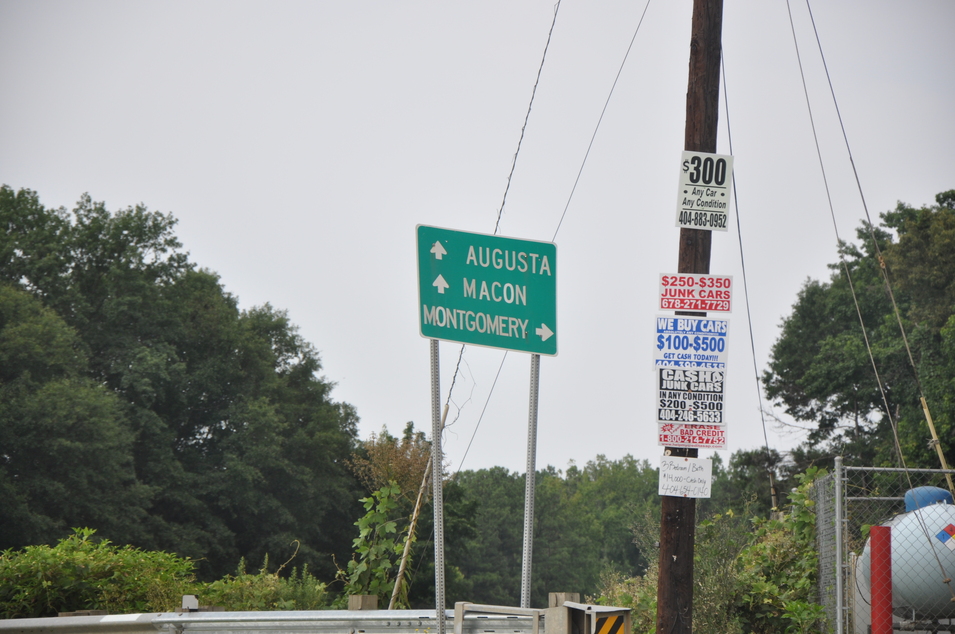 visiting family in atlanta, we drove to tampa area florida and along the way captured the following. I think in a way there's a delicate balance among all the advertisements.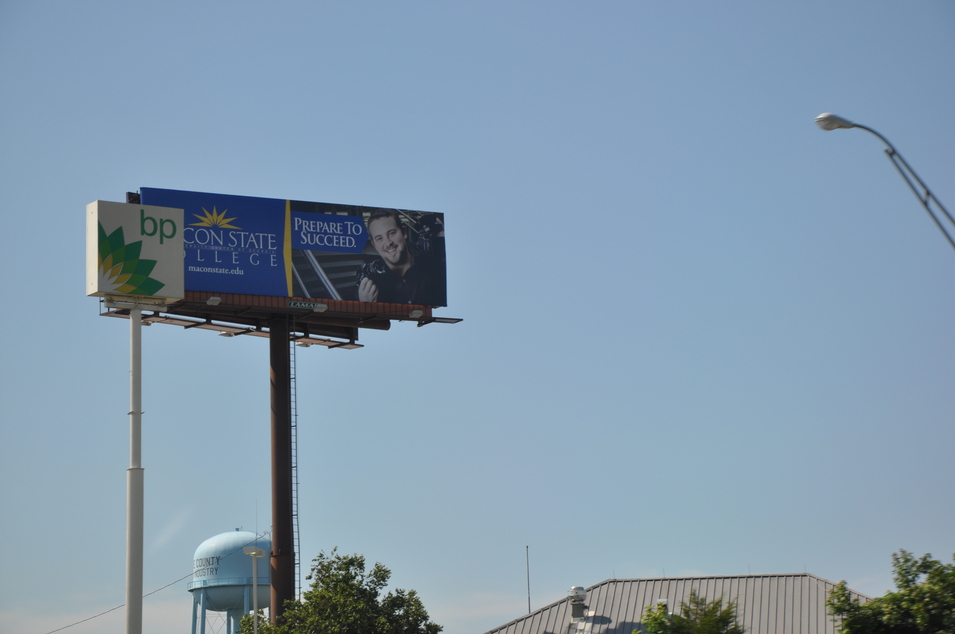 Con State: Prepare To Succeed.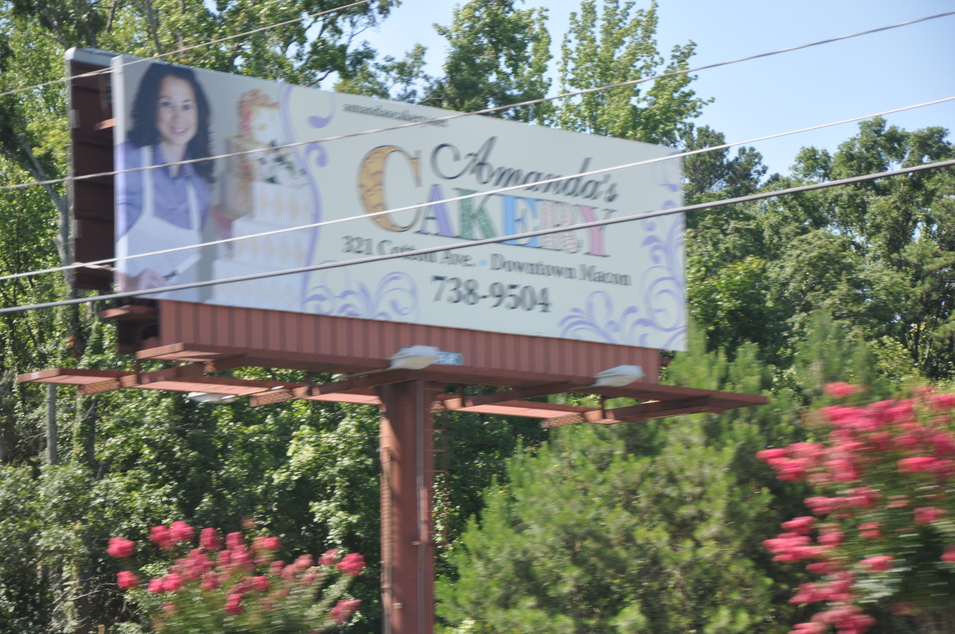 Exit for cakery.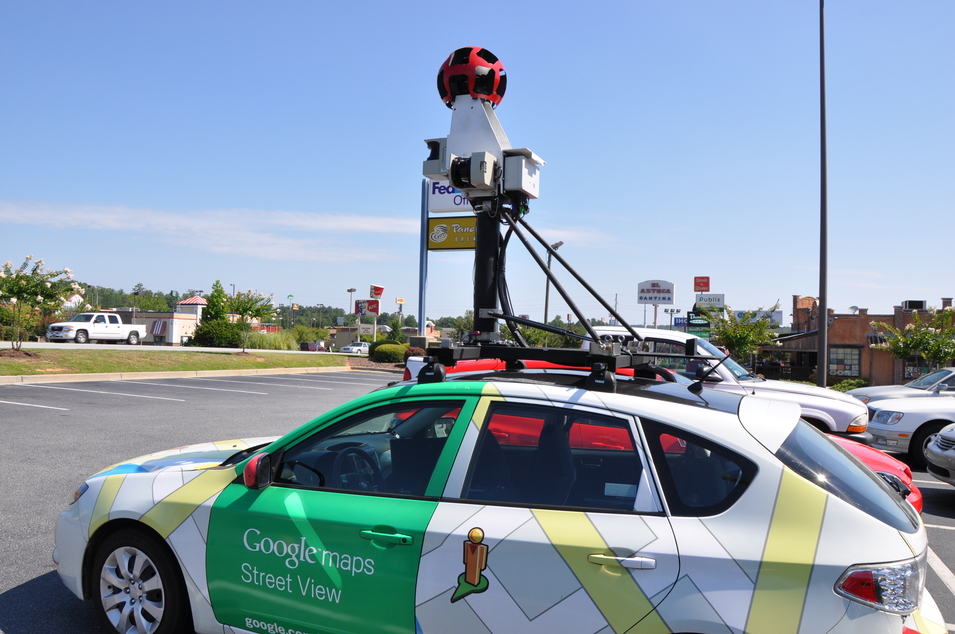 big brother is watching.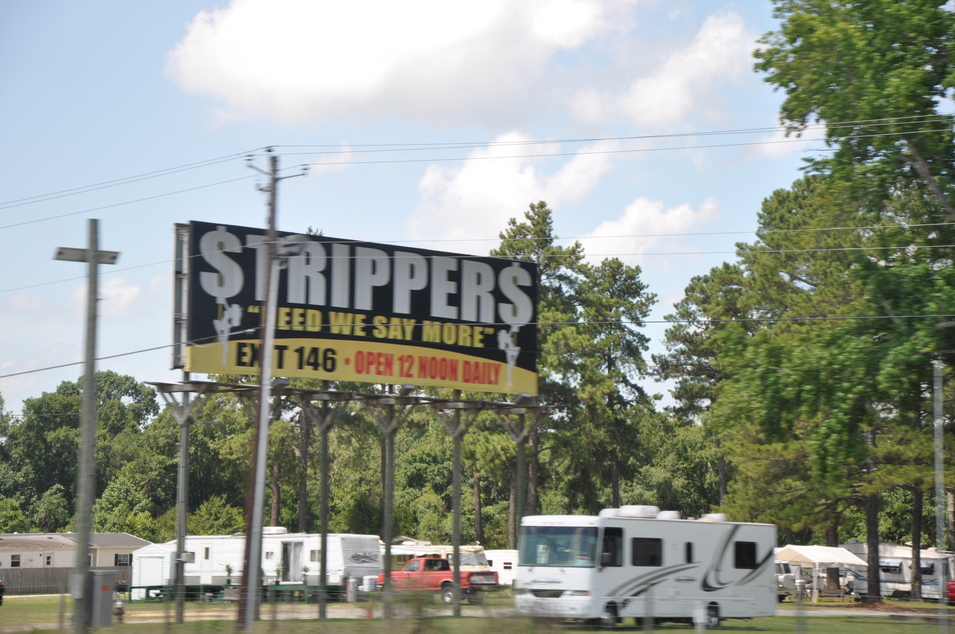 "need we say more"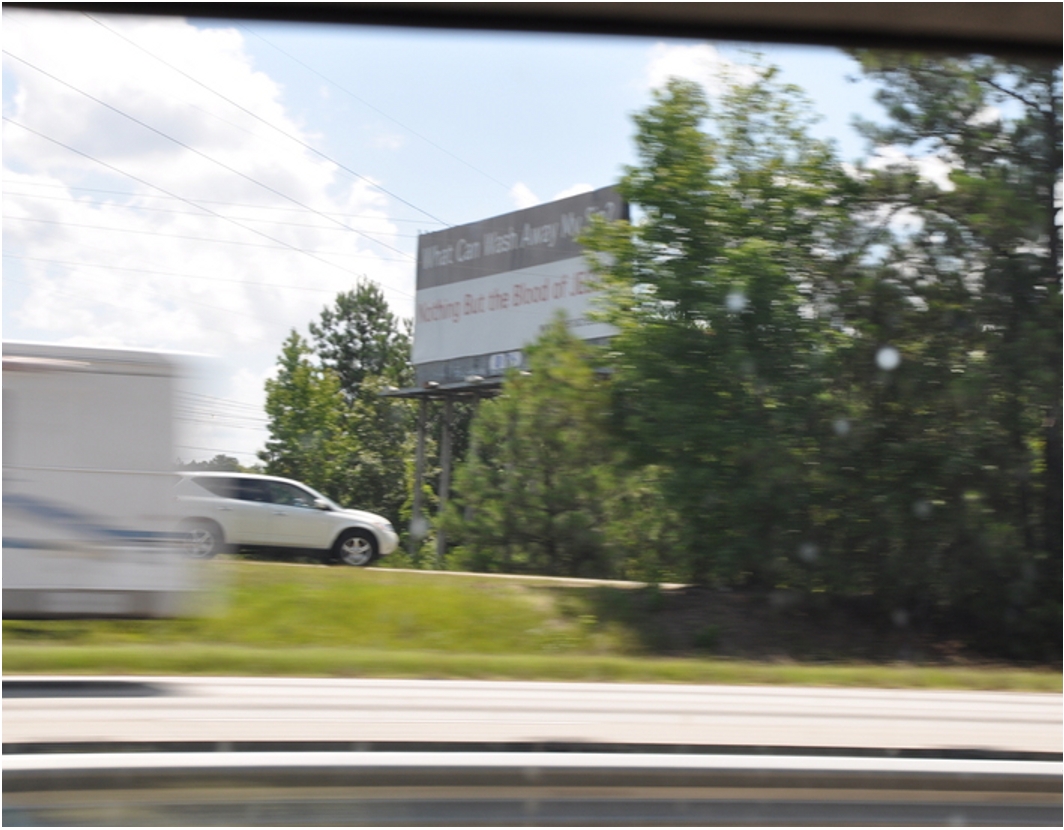 What can wash away my Sin? NOTHING BUT THE BLOOD OF JESUS.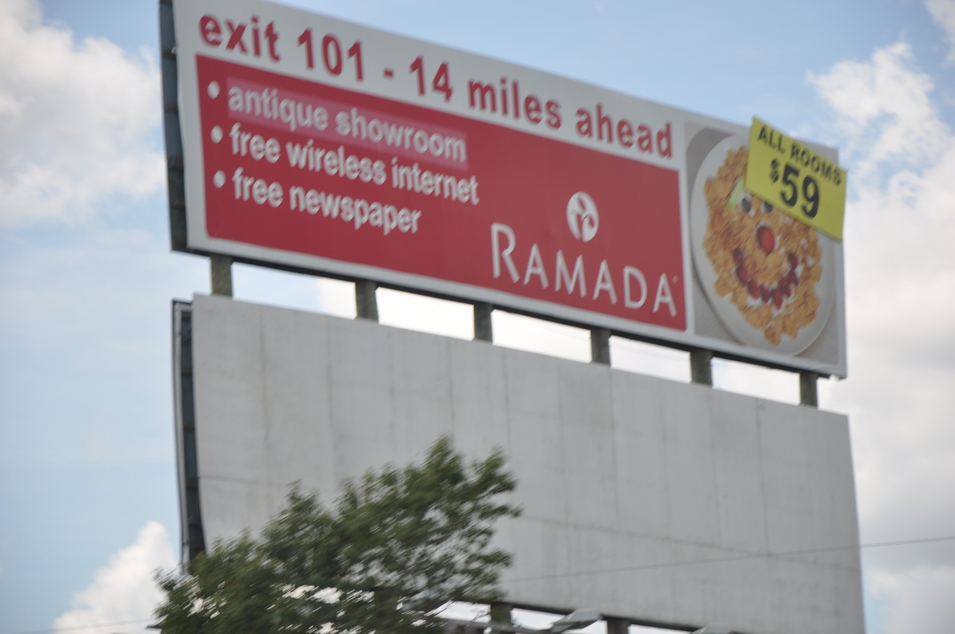 Cerealface's fixed gaze of faux happiness is only matched in non-sequitur by the antique showroom at this ramada.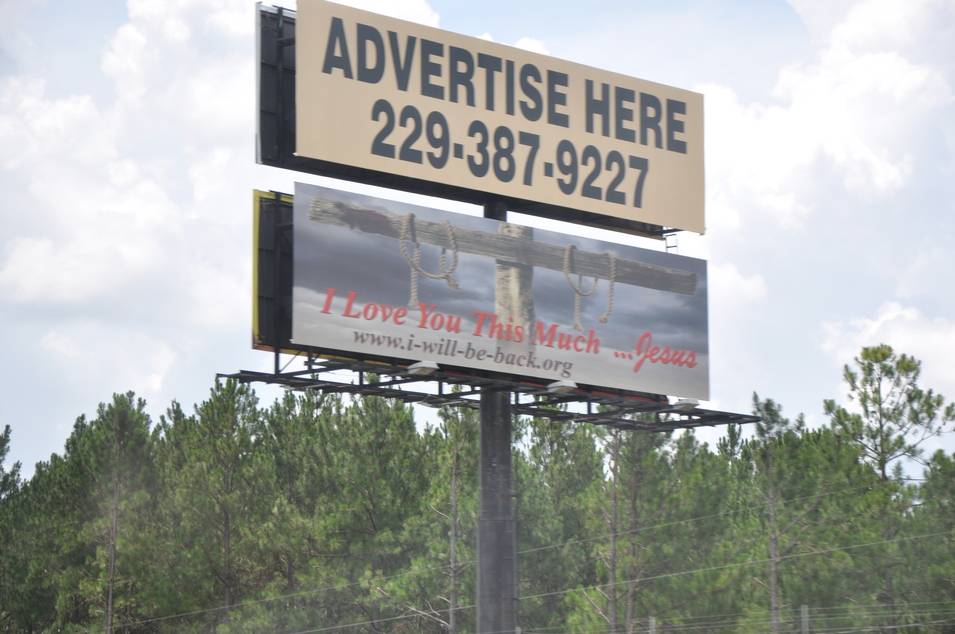 Wow.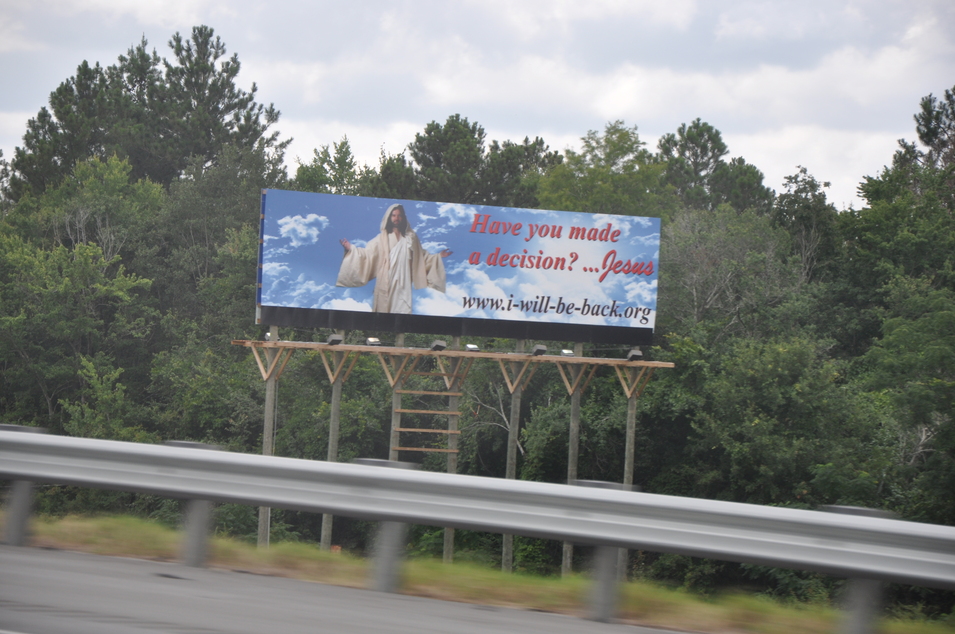 Why are you so pushy? 🙁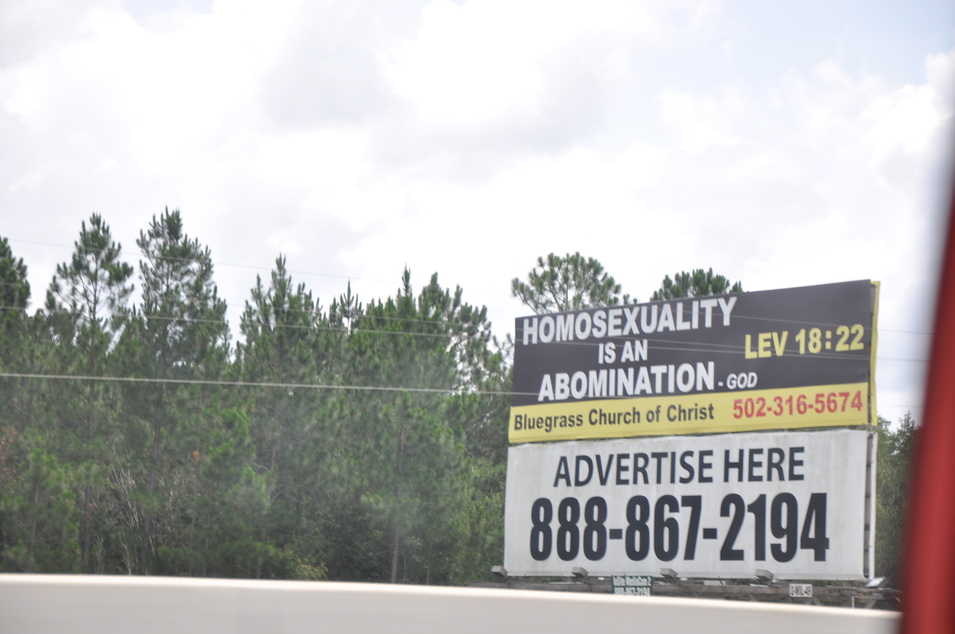 Oh fuck. Seriously?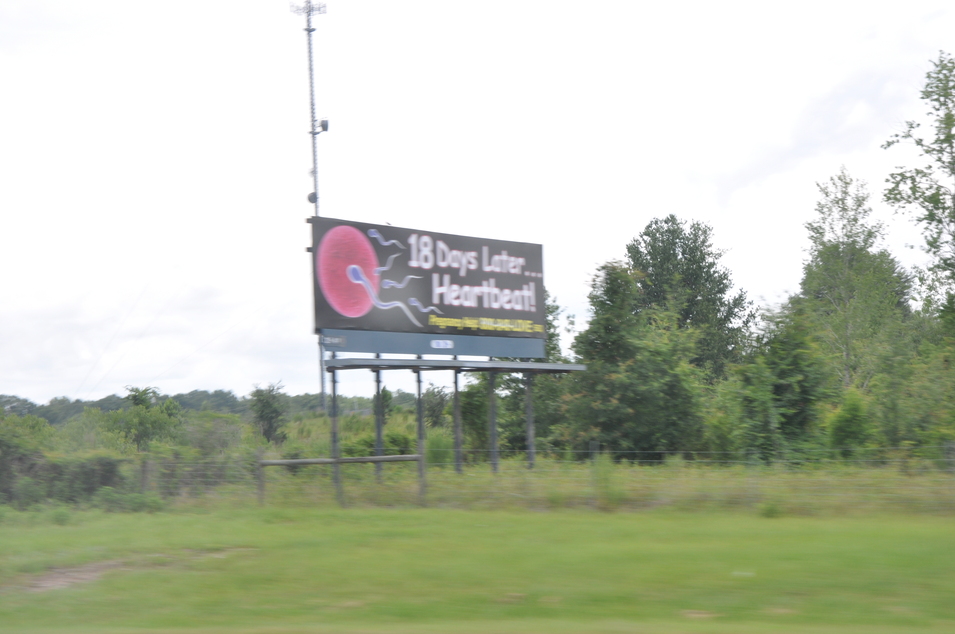 18 DAYS…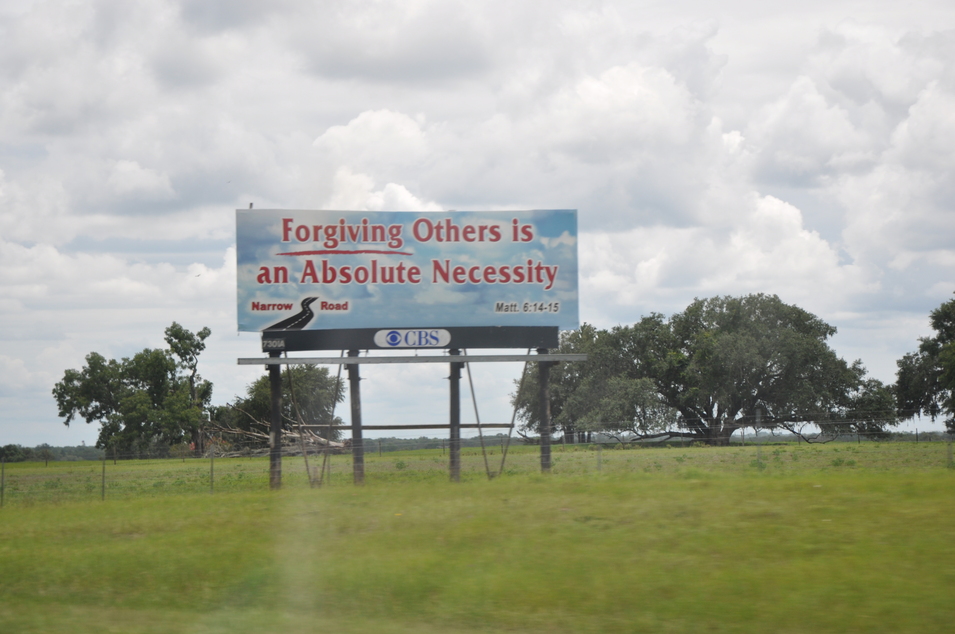 Wait a minute… didn't that last bill–er, nevermind. I'm confused.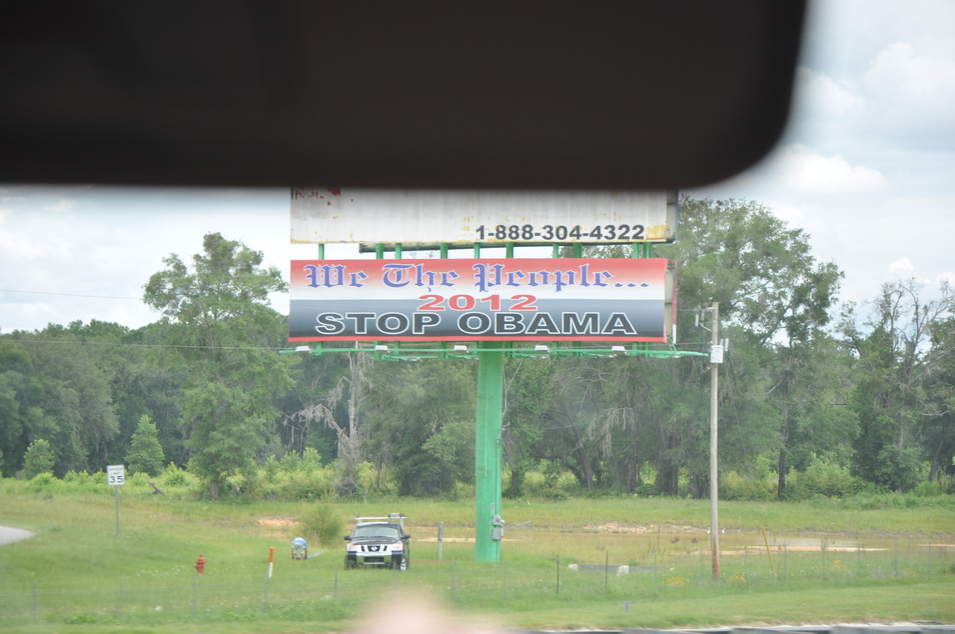 And now for something completely different…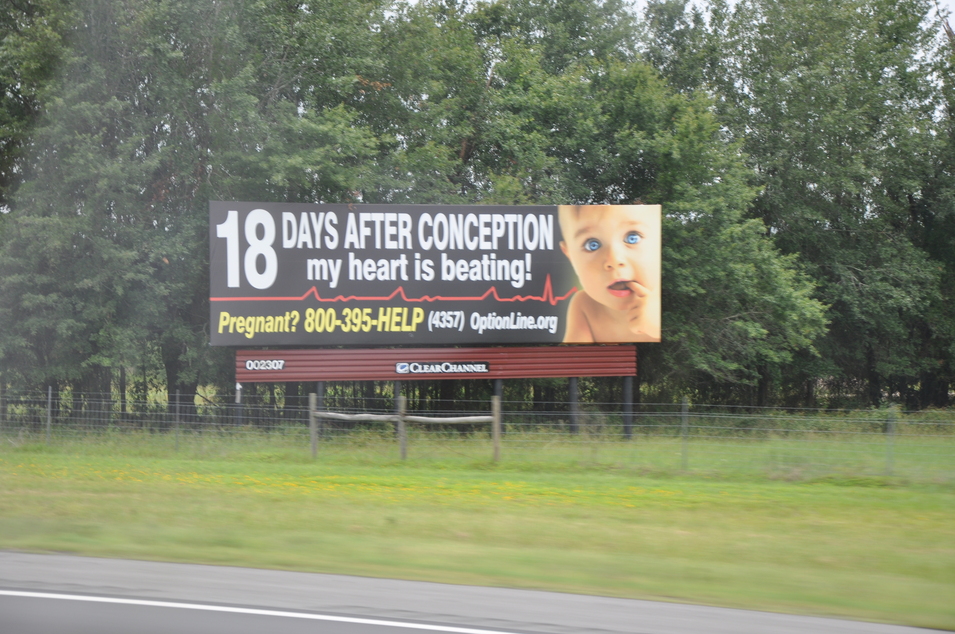 This shit again? We got it.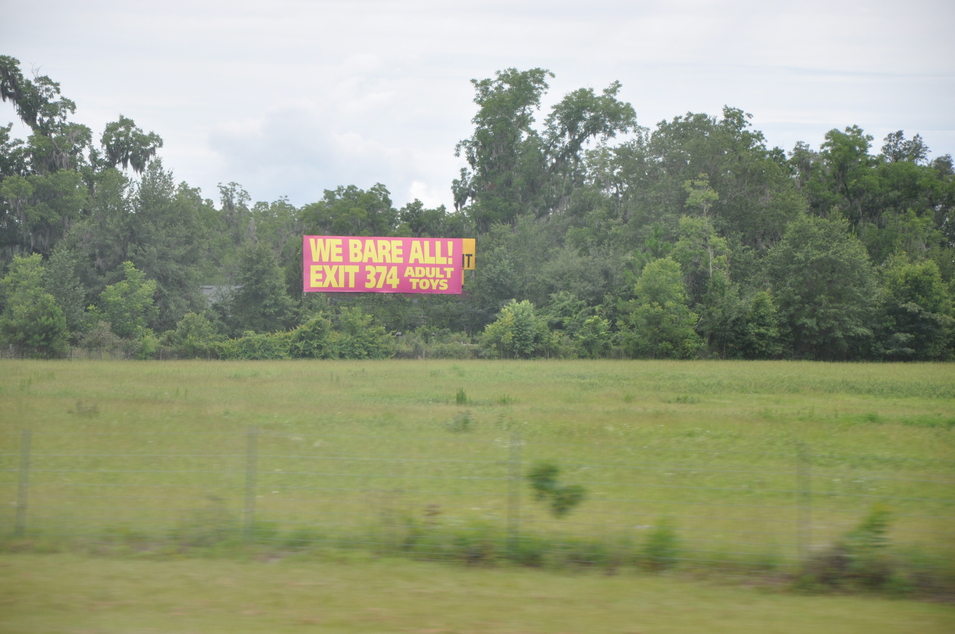 Hmm.. this is all starting to come together.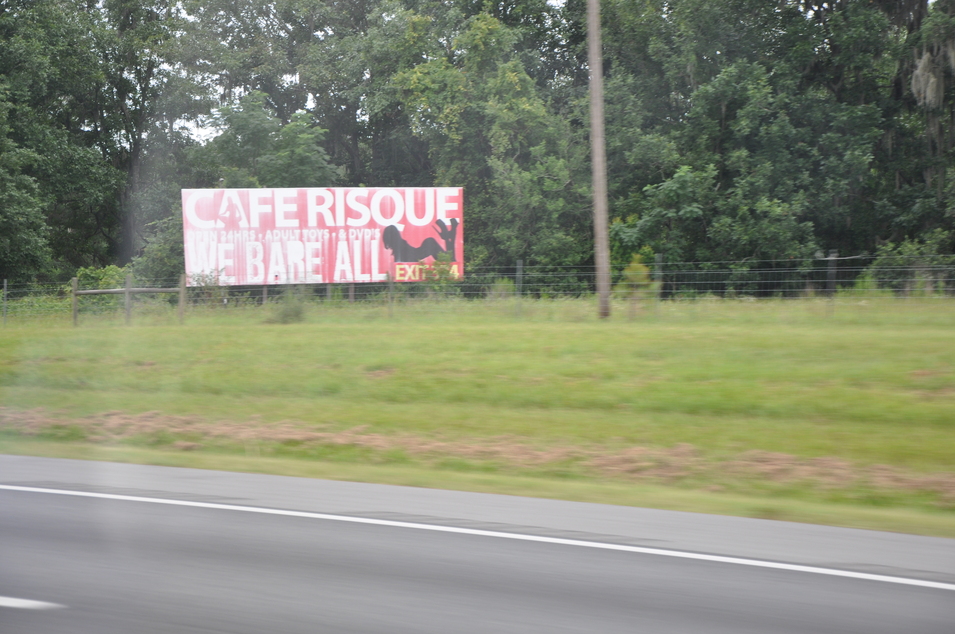 This wasn't a cafe at all, by the way.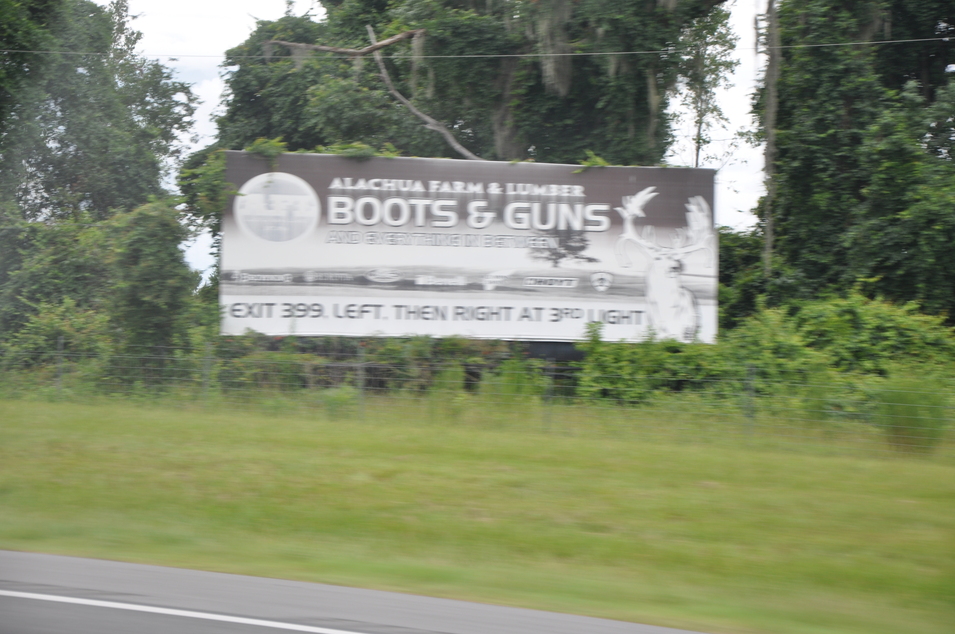 Only the essentials.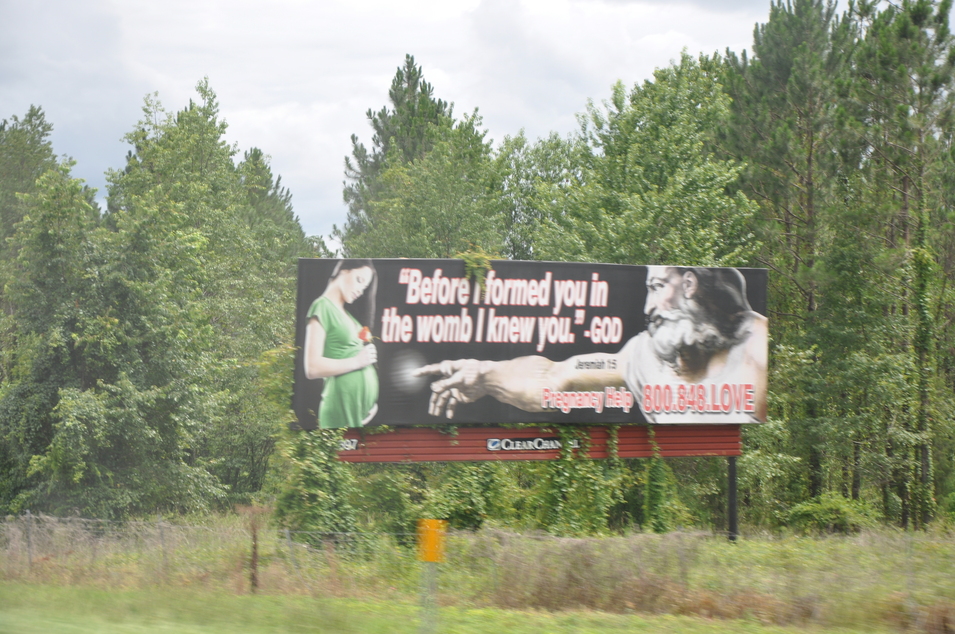 Ok starting to get a bit preachy, Florida.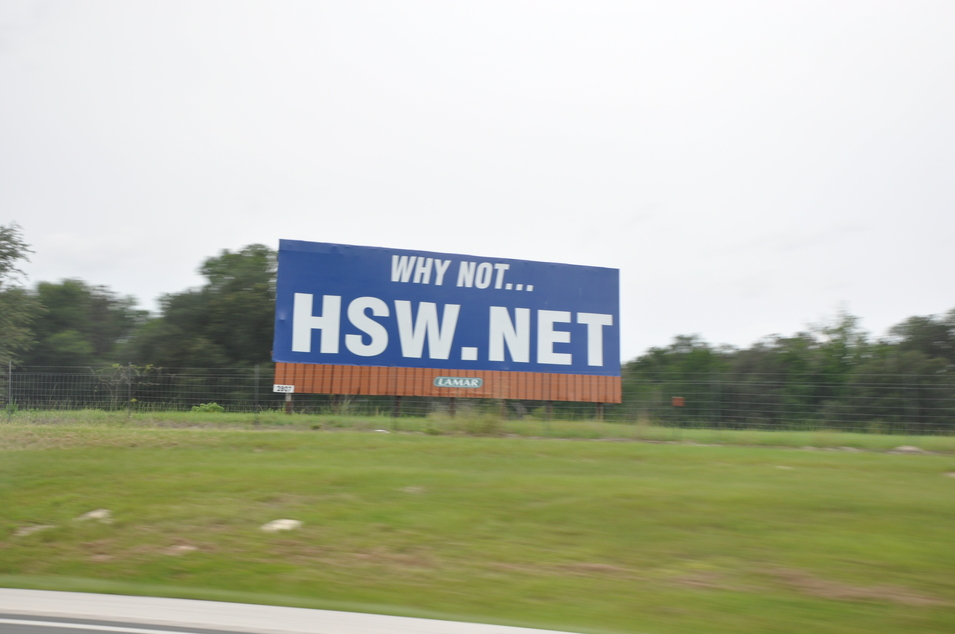 Why not…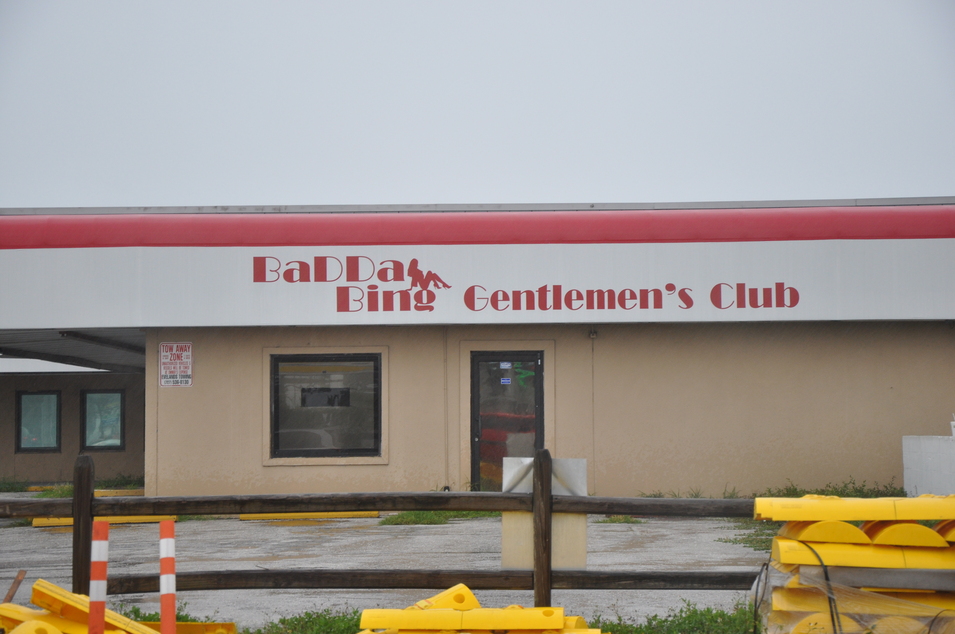 Note the 'DD' in the title. Clever.
There are so many messages you see on a daily basis. Isn't it interesting what you can discover about a place in 8 hours, a snapshot in time? There's something of a balance to this picture. It was amusing seeing the advertisements of sinful activities juxtaposed by a vague religious 'solution' to the guilt for that previous problem. The cause and effect of it was like watching a large period of time reduced to hours. It makes me glad there's a highway straight through them both.